Professional Experience
---
Contractor → FTE SWE II → SWE III → SWE IV
Nasdaq
Sep 2018 - Current
Promoted three times in four years, culminating in senior engineer.
Led team responsible for ETL pipeline to ingest, standardize, and transmit >1 billion trade messages per day per client.
Championed, designed, and implemented CI/CD pipeline and DevOps infrastructure for Python application suite, including linting, Puppet module, PyPI server, unit tests, documentation, and mentoring junior developers.
Migrated application from on-prem VMs to Kubernetes in EKS. Created Helm charts with auto-update triggers for internal dependencies, DataDog and Splunk alerting, and Terraform modules to deploy all AWS resources.
Reduced monthly AWS costs by 50% through strategies such as scaling down aggressively during off-hours and examining tradeoffs in managed services.
Prioritized creation and maintenance of documentation, encompassing architectural diagrams, runbooks, onboarding materials, budget forecasting, sprint retrospectives, and detailed post-mortems including RCA, debugging and recovery steps, and future process improvements.
Software Engineer I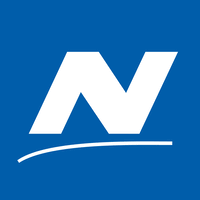 Northrop Grumman
Jun 2017 - Sep 2018
Created neural network to classify CDMA radio signals at negative SNRs. Awarded trade secret for work, which was presented in internal symposium.
Applications Engineering Intern
Seagate Technology
Jan 2016 - Dec 2016
Decreased high-profile customer's HDD qualifications test time by 20%.