Professional Experience
---
Contractor → SWE II → SWE III → SWE IV
Nasdaq
Sep 2018 - Current
Promoted three times in four years (contractor to full-time employee; mid-level to mid-senior to senior software engineer).
Led team responsible for ETL pipeline to read and standardize >1 billion trade messages per day from >30 exchanges and pass to frontend.
Championed, designed, and implemented CI/CD pipeline, DevOps Infrastructure for Python application suite, including linting, Puppet module, PyPI server, unit tests, docs, and mentoring junior developers.
Migrated application from on-prem VMs to Kubernetes in EKS, including metrics via DataDog, TLS via Istio, creating Helm charts and Terraform modules.
Reduced monthly AWS costs by $2700 by reducing microservice memory footprint, shutting down dev EKS cluster outside business hours, migrating from Strimzi to MSK, adding data compression, and consuming from the closest Kafka replica.
Software Engineer I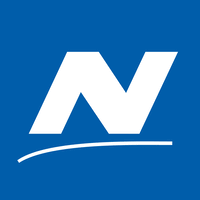 Northrop Grumman
Jun 2017 - Sep 2018
Created neural network to classify CDMA radio signals at negative SNRs.

Awarded trade secret for work, which was presented in internal symposium and used in classified space.
Applications Engineering Intern
Seagate Technology
Jan 2016 - Dec 2016
Decreased key customer's HDD qualifications test time by 20%.
Automated log backup and system setup on customer's test systems.